TELESIN 6'' Dome Port 30M Waterproof Housing Case With Floating Handle Trigger For GoPro Hero 9 Black Underwater Cover
Description
TELESIN 6'' Dome Port for GoPro Hero 9 Black
-Moving the waterline away from the lens makes it possible to capture images both above and below the water simultaneously. These are often referred to as half and half, 50/50, over under or split-level pictures.
-The simplicity of operation, nearly infinite depth of field, wide-angle lens and video makes GoPro perfectly suited for this application.
-The Dome Port utilizes a custom made semi-hemispherical dome that has been optically matched to work with the GoPro lens, all you need is a camera, turn it on and produce stunning imagery.
-The use of a semi-hemispherical dome eliminates the perpendicular angle between the backing plate and the dome.The benefits of this are the elimination of circular reflection and improved water sheeting while reducing the form factor and maintaining full front face surface area.
-The side of the base has 12 screws,this design allows the dome to be fully disassembled for cleaning and service.
-The GoPro is secure since the Dome Port slips right onto the housing, it does not alter the depth rating of the GoPro housing.
-The Dome Port provides access to mode, power and shutter control buttons while installed, you can use a Gopro WIFI remote as well.
Package Content:
1 x TELESIN Dome Port for GoPro Hero 9
1 x TELESIN Floating Hand Grip
1x Screws
1 x Wrench
1 x Clean Cloth
1 x Dome Protective Bag
1 x Shutter trigger
1x Anti-fog Inserts
1x Hand Strap
1x Instruction
Camera is NOT included!
Notes:
1. Before first using, We kindly suggest you to check/tighten all side screws on this dome and test it in water without camera to check the Dome and Housing Case is not broken and not leaking!
2. Always rinse the dome with fresh water after every use in salt water and make sure there is no dirt, sand, hair or other debris along the rubber gasket of the houisng.
3. Wear the bag on the dome when don't use it to prevent it from dust and scratches!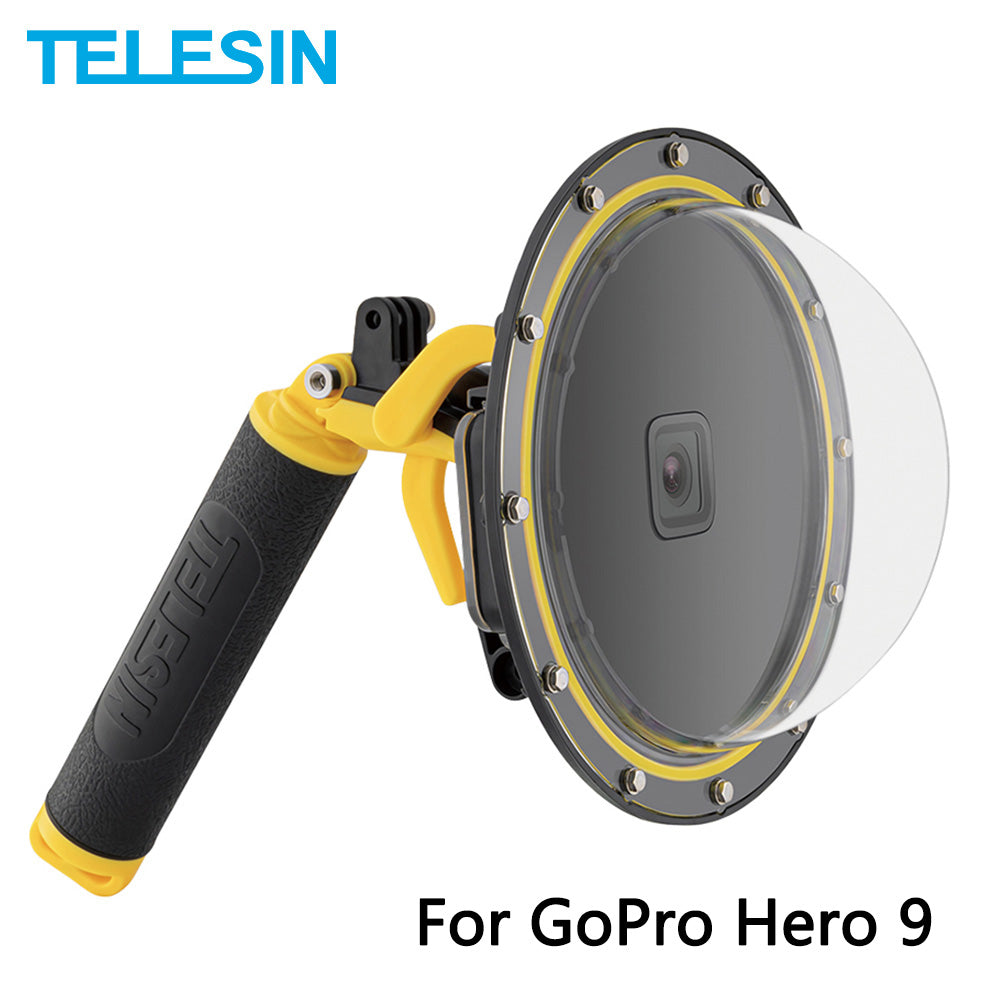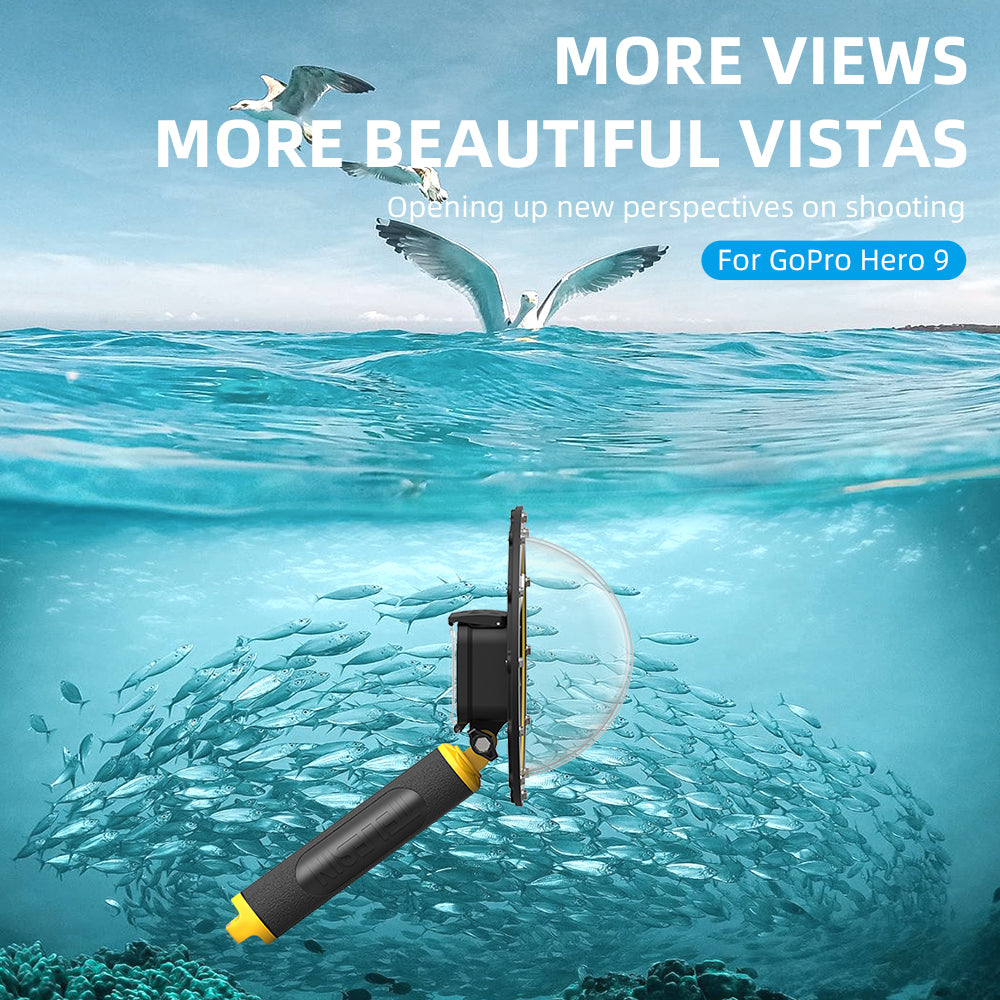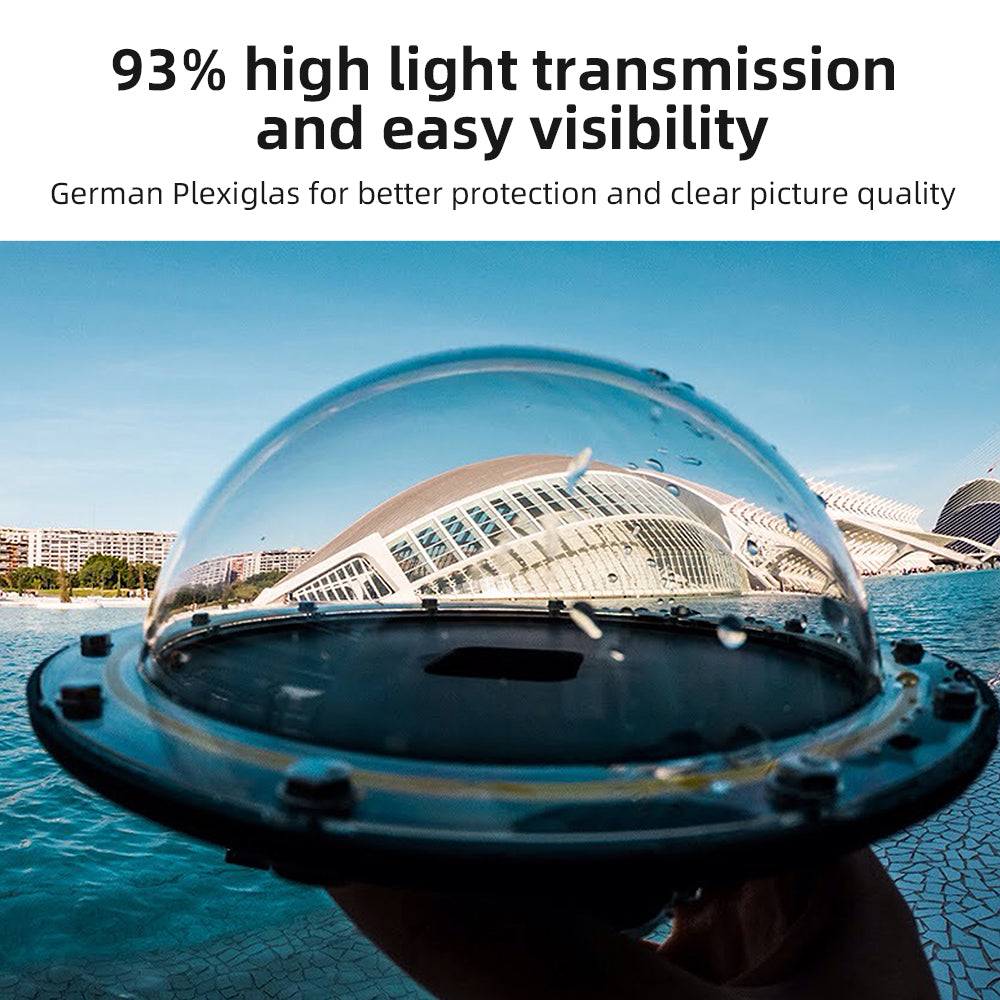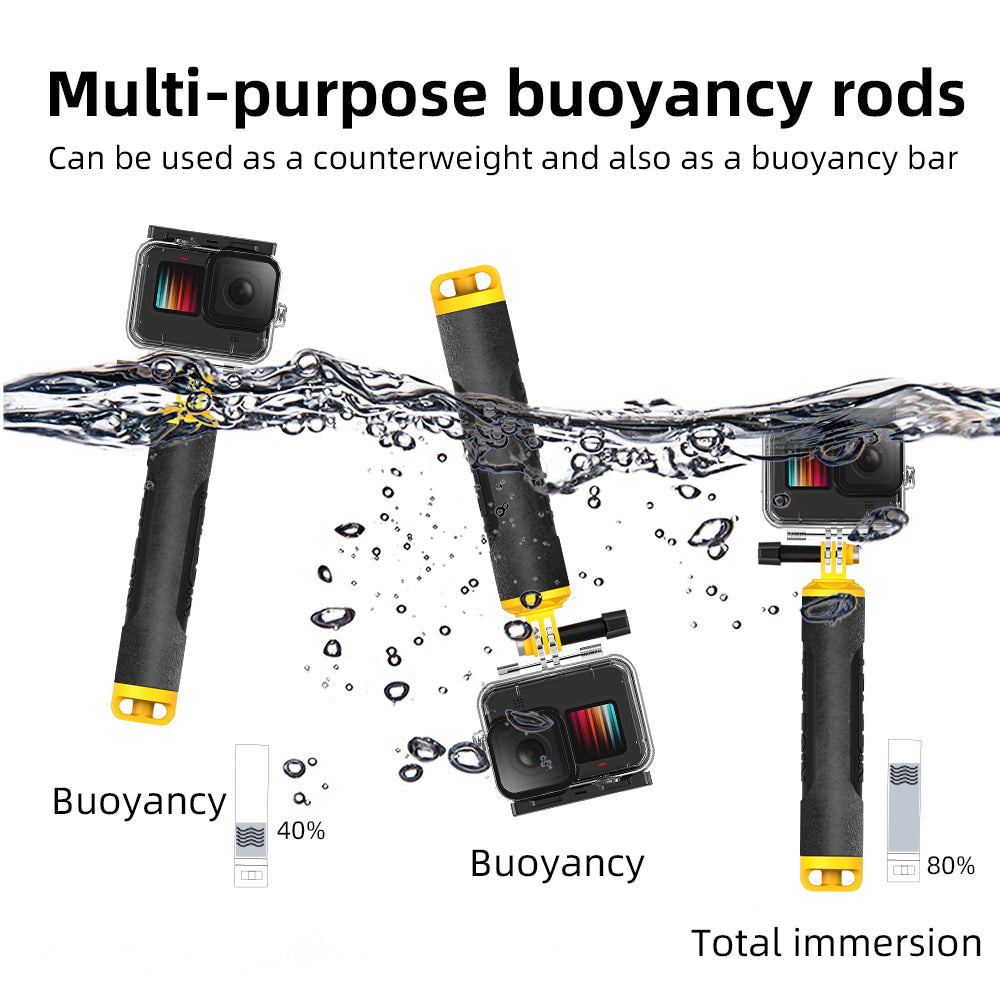 TELESIN 6'' Dome Port 30M Waterproof Housing Case With Floating Handle Trigger For GoPro Hero 9 Black Underwater Cover
$49.99