Original New DJI Mavic Mini 2 Two-Way Charging Hub Battery Charging Hub For DJI Mavic Mini 2 Drone
Description
Specifications
Operating Temperature 5° to 40 ° C(41° to 1048)
lnput: 5 V/3 A, 9 V/3 A,12 V/3 A
USB Port Output: Max 5 V/2A
Weight: Approx.72 g
Charger Type: DJIl 18W USB Charger or an FCC/CE-certified charger that
supports QC and/or USB PD fast charging protocols is recommended.
Battery Type:
BWX161-2250-7.7
BWX161-1065-7.6
MB2-2400 mAh-7.2 V
MB3-1100 mAh-7.6 V
Charging Time: For three BWX161-2250-7.7 batteries: Approx.240 minutes*
*Measured in a controlled environment (room temperature 25℃)using a DJI
18W USB Charger. This data is for reference only and is subject to change according to charge power,charging cable, temperature, and other factors.
In the Box
DJI Mini 2 Two-Way Charging Hub ×1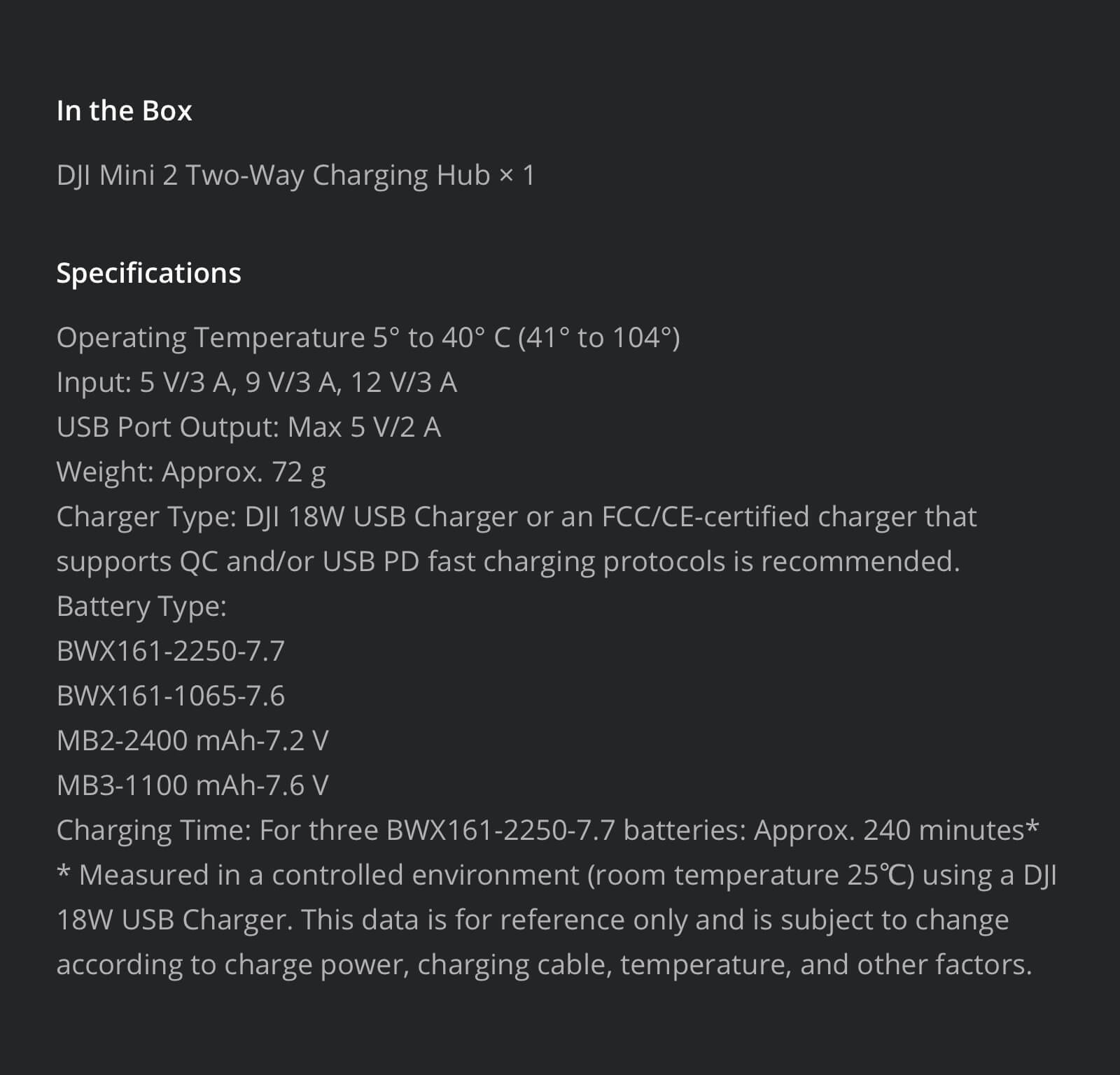 Original New DJI Mavic Mini 2 Two-Way Charging Hub Battery Charging Hub For DJI Mavic Mini 2 Drone
$50.99