New Aluminum Protective Case for GoPro Hero7 Black Hero 6/5 Vlogging Frame with 52mm UV
Description

【Easy to install】 
With the easy lock back door,You can install you gopro or take it our easily.
Pretect your camera from damaging caused by overheating and hitting; 
CNC metal injection molded, stable deformation, for aerial photography. 

【Wide Compatibility】
Preferred case accessory used by pro photographers & video makers on YouTube
There are adapter base and 1/4" screw holes at the bottom of this housing case to mount it on the other 1/4" tripod; Also there is a cold shoe mount on the top of this housing case to mount a flash, GPS locator, video light, microphone, etc; It can be mounted on the other filter lens of diameter 52mm according to your demands and shooting environment.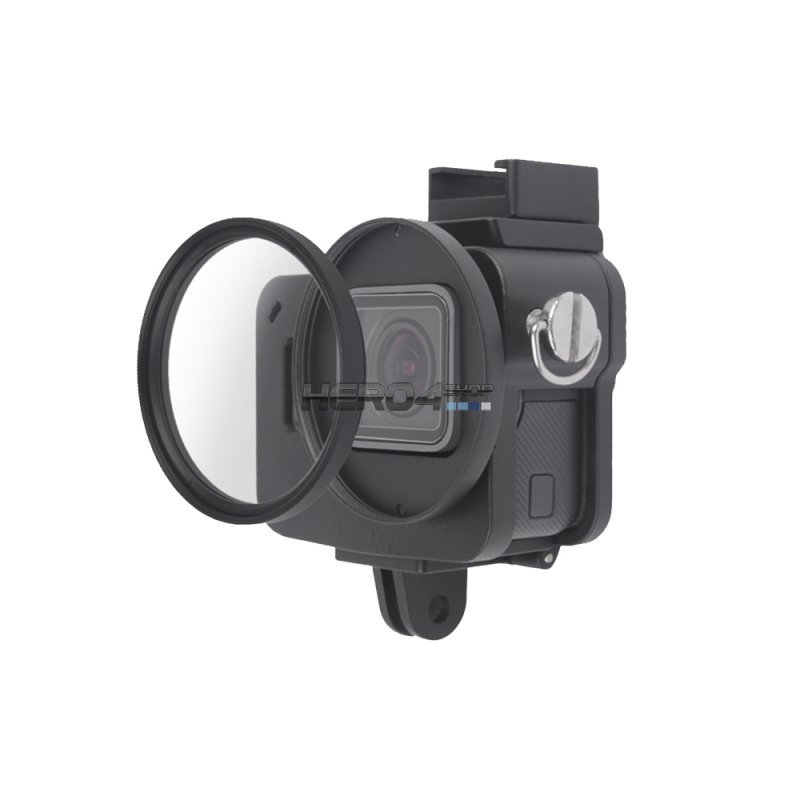 New Aluminum Protective Case for GoPro Hero7 Black Hero 6/5 Vlogging Frame with 52mm UV
$19.99
Black