Description
ULTRA BRIGHT OUTPUT: With the included reflector, the Forza 60B emits an impressive 13830 Lux at 1 meter. Plus, with dimming from 100% down to 0%, you can quickly adapt the Forza 60B to any scene without adding ND gels or diffusion.
VARIABLE BICOLOR:
The Forza 60B employs a COB LED module with a variable color temperature range from 2700K to 6500K, enabling you to quickly match natural ambient or artificial lighting situations at the twist of a dial eliminating the need for gels.
SMALL BUT MIGHTY: Designed to be the perfect lightweight go-anywhere LED light, the Forza 60B weighs a svelte 1.83 lbs and is about the size of a DSLR. You can easily pack the Forza 60B in any gearcase or even backpack.
ENDLESS LIGHT SHAPING POSSIBILITES:
The Forza 60B is directly compatible with a purpose-built line of Forza 60 light modifiers, while the included Bowens S-Mount adapter expands compatibility to a massive selection of light modifiers, including but not limited to Nanlite's line of full-sized softboxes and umbrellas.
GO HAND HELD:
The included Battery Grip enables approx. 1 hour of cord-free runtime at 100% brightness when equipped with 2x Sony L style NP-F750 batteries, plus by no longer relying on light stands for support, the Forza 60B can now be used anywhere and everywhere, perfect for run and gun filmmaking, creative effects and event photography.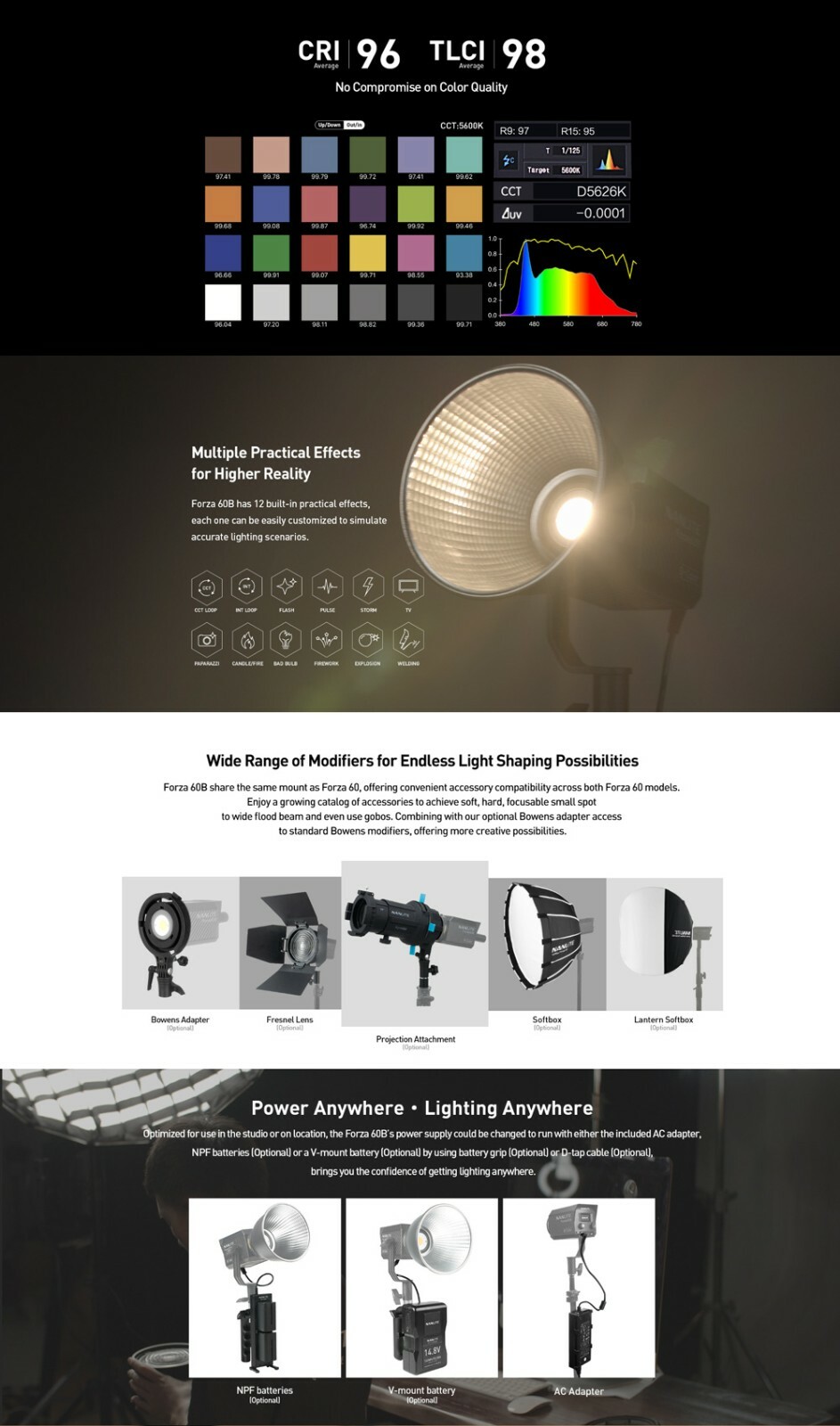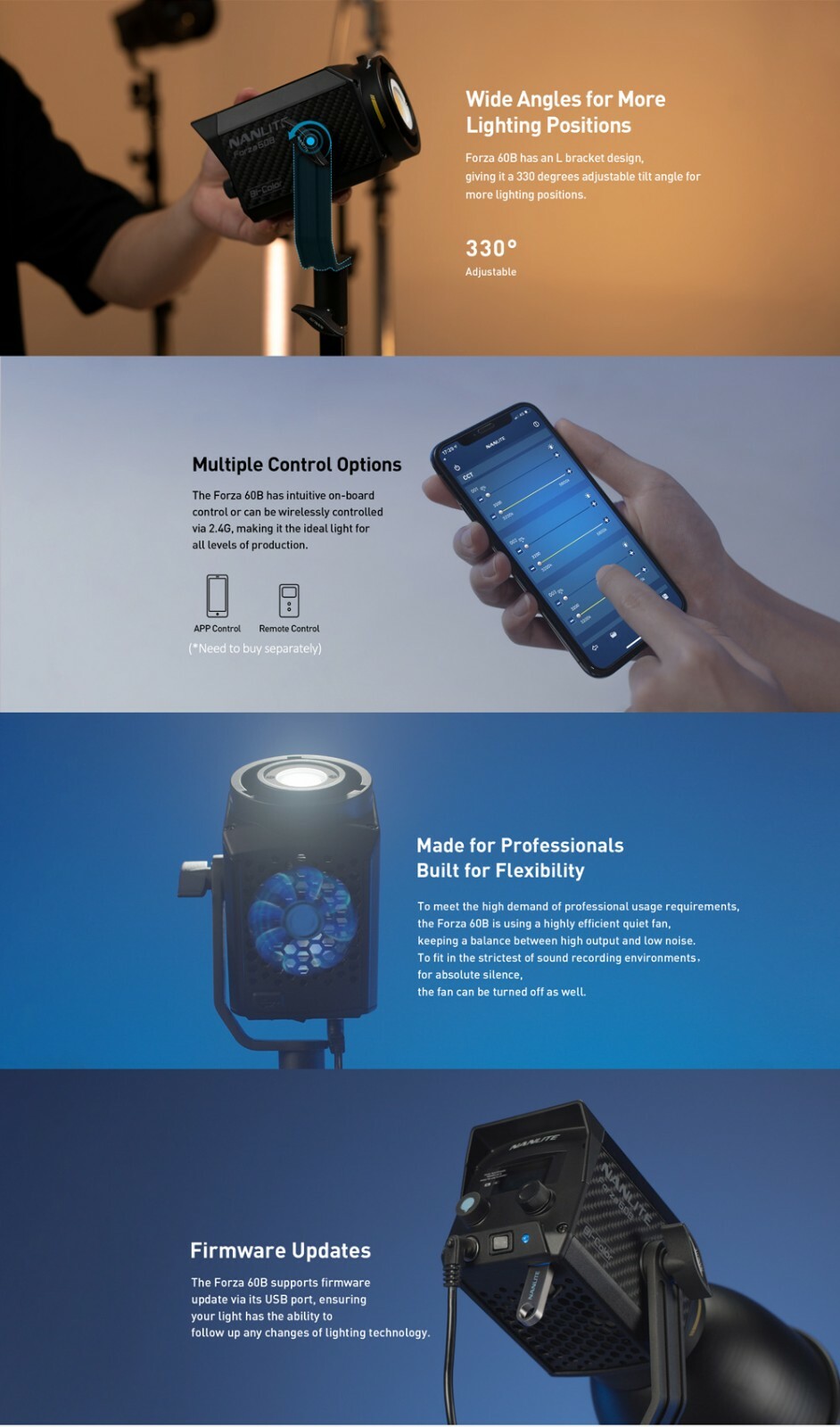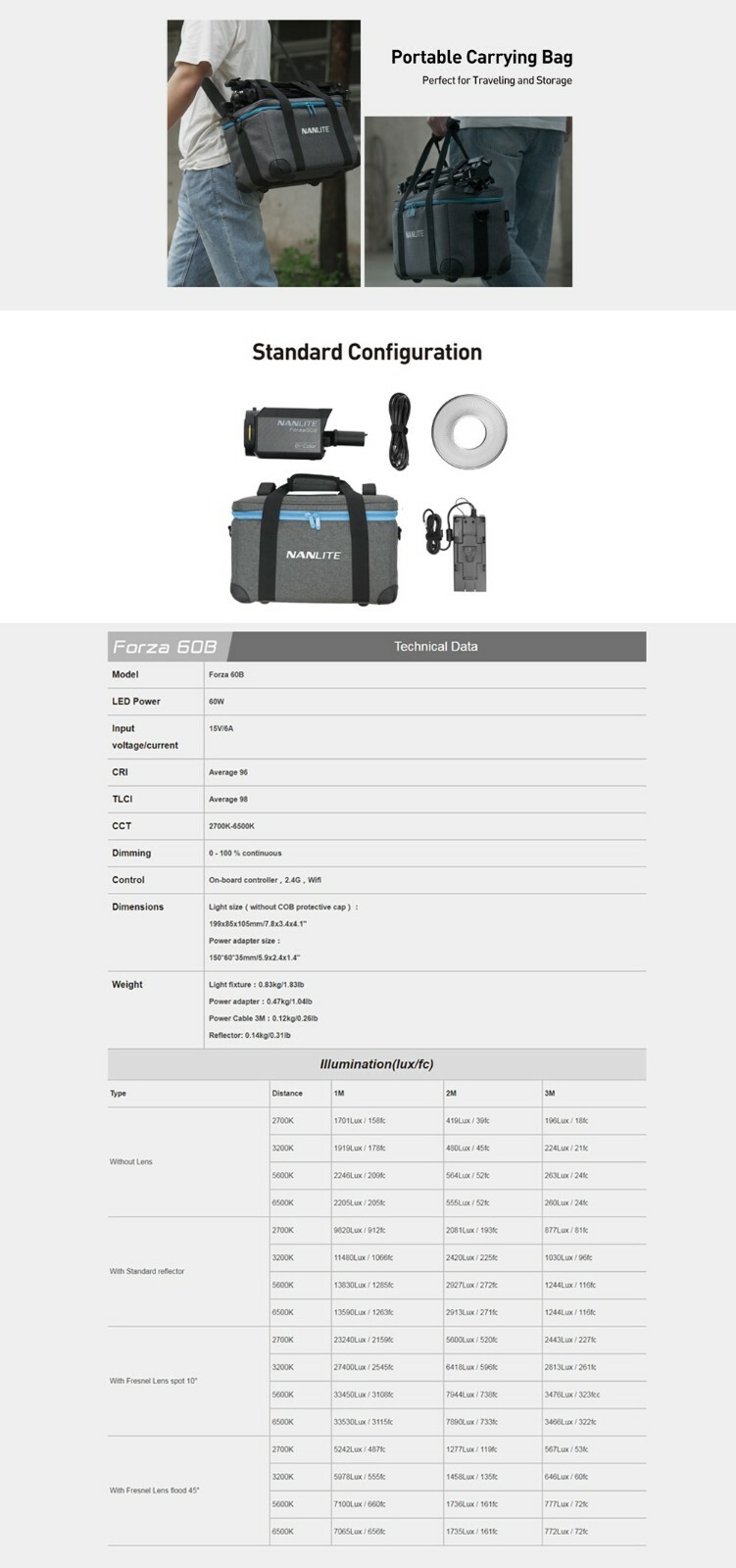 Nanguang Nanlite Forza 60B LED Light Bi-color 2700K-6500K Video Light
$256.49